COVER SIGNATURE HOME was founded in 2012 in TURKEY with a simple brief to deliver exceptional homes around the world. After nearly 2 decades of working in the most exclusive addresses in İstanbul, Turkey we felt the need to marry our design and development knowledge into houses, hotels and offices around the world.
Indeed, our vision of introducing up-to-date living into elegant rural properties is at the forefront of our belief.



We are passionate about what we do and, it shows in our dedication to every each project.
Our adoption of modern building techniques alongside age-old ones; works comfortably together as we collaborate to deliver both imaginative and beautiful buildings of the highest standards.
Trust in knowledge, quality, and mastery!
Firstly, we have been working for about 20 years of furniture manufacturing as a Turkish furniture manufacturer from the single buyer to turnkey projects. Since, we have big respect to all our customer, we provide them a different and safe experience. On the other hand, we give customers a different experience by using interior architecture, project and application capabilities. We can meet the design requirements that meet the highest quality standards in the hospitality, corporate, maritime ,and retail sectors. Above all, you will love our customer-focused style, we provide our customers with a different and safe experience with high quality and meticulous workmanship.
Experience
In addition, our factory has 15.000 SQM inland production areas, 5.000 SQM warehousing areas and up to 20.000 SQM of other production subsidiaries area. Our integrated production line and machine facilities contain of cutting and paneling machines, CNC machines, pressing, edge panting, painting and sanding machines, door frames shaping machine, solid wood cutting and shaping machines, metal welding and polishing machines. In additions all high tech upholstery machines, all of these enable us to reach to perfect capacity by the support of optimization production systems and know-how. In conclusion, we reach to a capacity of the annual production of 2400 Bedroom Furniture Sets , 12000 Doors , 10000 PCS of Sofas and Chairs as living room furnitures, more than 30000 of metal-based furniture .
Manufacturer Warranty

Most importantly, we warranty against cover damage and defect for one year from the purchase date.
Meanwhile, feel free to contact us to submit a service request for damage under your warranty.

Tu sum up, at Cover Signature Home, you'll find certainly all the latest styles and trends, as well as the timeless classics.

Buy the best quality FROM US.
ARE ALWAYS UP FOR THE CHALLENGE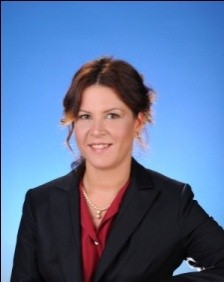 DILEK ROWNFOX

Finance and Export